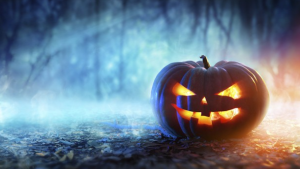 People think that horror movie-makers have the corner on creep, but the music world has thousands of songs that will make your hair stand on end.
From Tom Waits to Bauhaus, the Pack A.D. to Pink Mountaintops and Radiohead to Nick Cave, CBC Music has unearthed 66 of the creepiest, spookiest tracks, and created a playlist that will make your Halloween even scarier.
So click on the gallery above to get started, if you dare — and click on the playlist below for a spooky Halloween soundtrack.